8 Track Massacre Will Rock Your Wedding or Private Event!
Whether it's your wedding day, birthday or other special event, 8 Track Massacre will help to make it a unique experience that your guests will remember. 
Professional Sound and Lights - We can create the perfect sound and lighting package for your event.

MC Duties - We are happy to assist you with announcements during your event. 

We will spin your customized ULTIMATE DJ set before or after the band plays so you get to hear ALL of your favorite tunes!
Contact us at 8trackmassacre@gmail.com to book 8 Track Massacre for your wedding, party, or special event.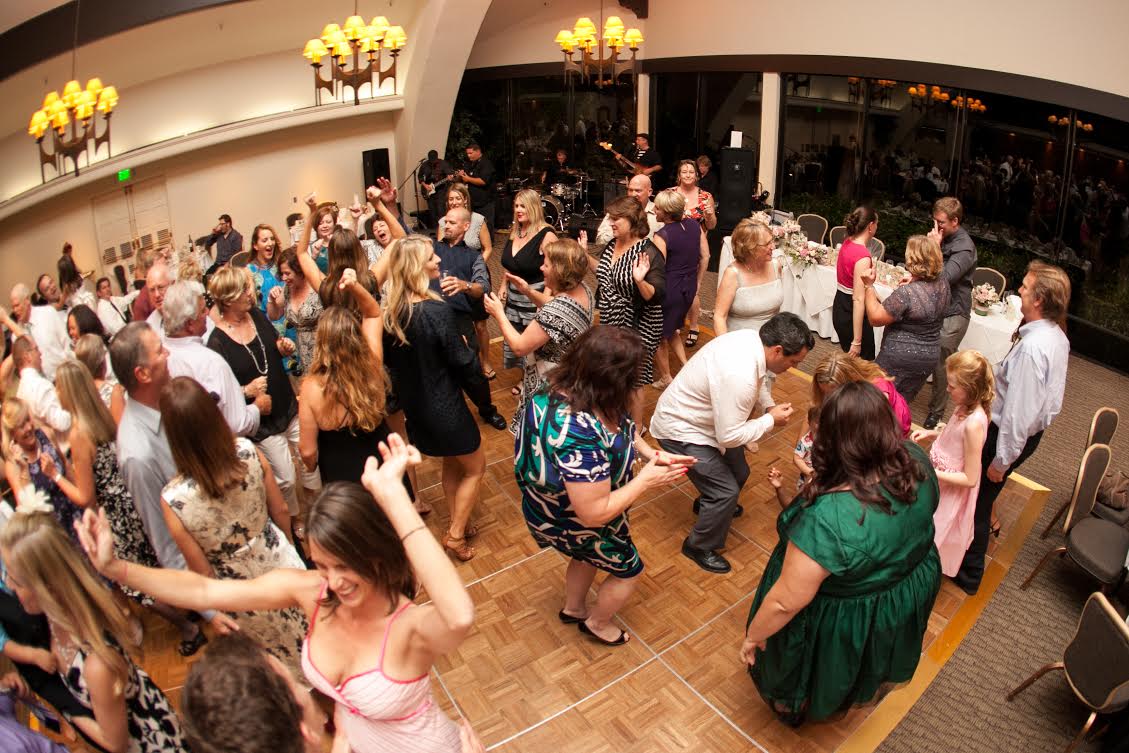 "We decided to hire 8 Track Massacre for our Napa Valley wedding within minutes of seeing them for the first time at Silo's in Napa. We knew we wanted live music and that they would be the perfect band for our reception - they did not disappoint! The band specifically learned two songs that we had requested and they nailed them both as if they'd played them for years. The dance floor filled up from the first song until the very last. 8 Track Massacre was definitely the highlight of our wedding celebration as they raised that event from an ordinary wedding reception to a wild and incredibly fun party. We could not recommend them highly enough and can't wait to see them play live again." Paul and Marisa, Napa, Ca.
"8 Track Massacre was an amazing addition to my wedding.  They did both my ceremony music and my reception music.  My ceremony music was perfectly timed allowing for flawless ceremony and a relaxed bride.  8 Track also provided the music for our first dances and background music for the dinner portion of the reception.  The music chosen for dinner went perfectly with our vintage theme and provided a wonderful atmosphere for dinner.  After dinner, the band played and everyone was on the dance floor.  Everyone from our youngest guest to the oldest guest was up and dancing.  The band truly made my wedding the event of the year for our friends and family.  It is a over year later and my guests still rave about the band and how much fun having live music added to the wedding experience.  8 Track Massacre is a must have for every wedding." Jennifer F. - Sacramento, Ca.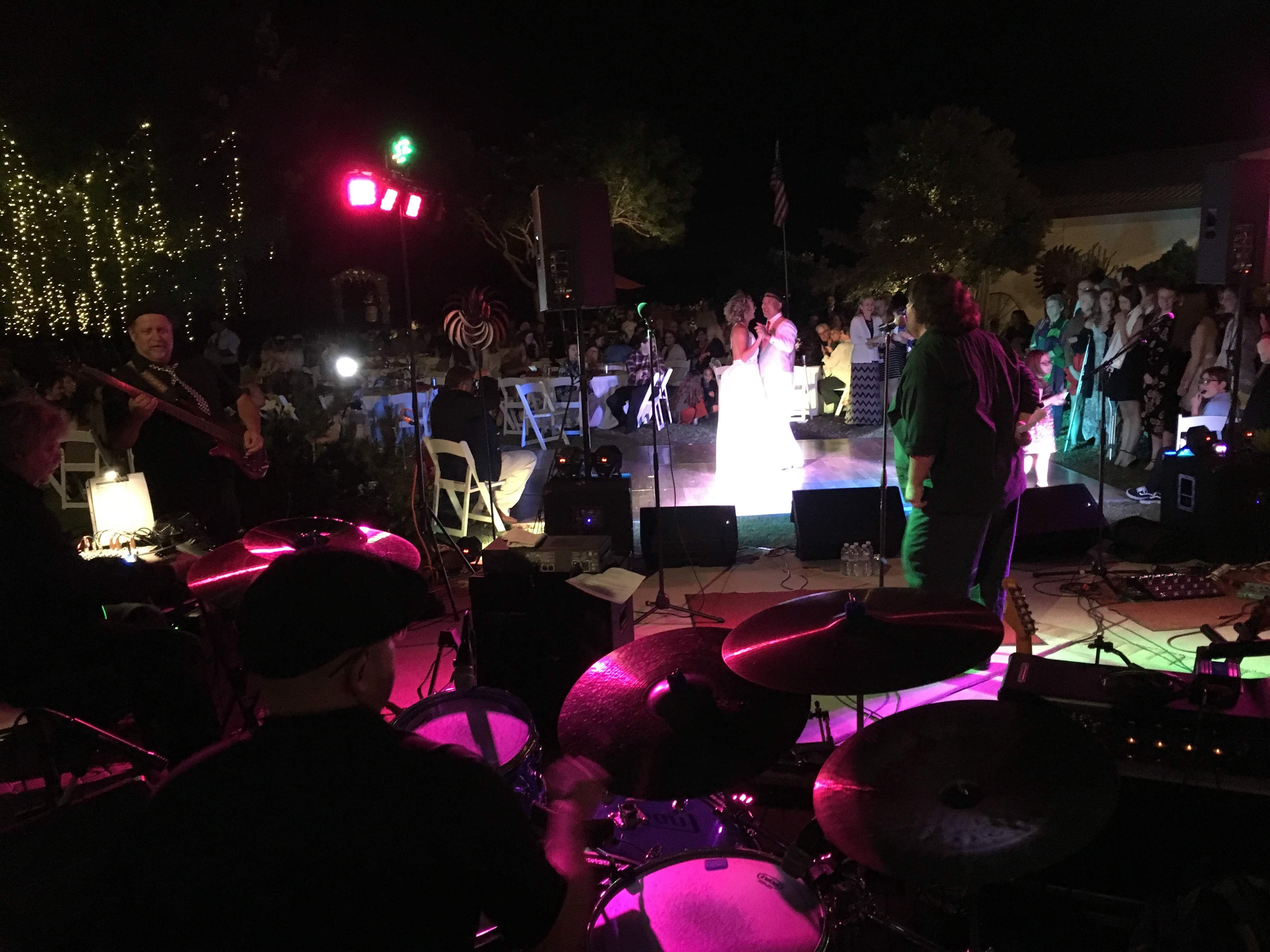 "I recently hired 8 Track Massacre for my outdoor birthday party, and was very impressed with their level of professionalism! Before the event, Bill kept in close communication with me regarding every detail of my event from where to park, what to wear, to all the logistics of setting up.  I would highly recommend this band for any event big or small! All my guests told me the band sounded great! The music was all fun 80s dance hits and everyone was dancing! These guys are great!!" Kecia T. - Sacramento, Ca.
"8 Track Massacre recently played at my 30th high school reunion and they were AMAZING! We graduated in 1986 so needless to say, an 80's cover band was the perfect entertainment for this party. Their lead singer has a fantastic voice and really knows how to get the crowd going. I highly recommend having 8 Track Massacre perform at your next reunion/party. These guys are the real deal." T.J.S - Napa, Ca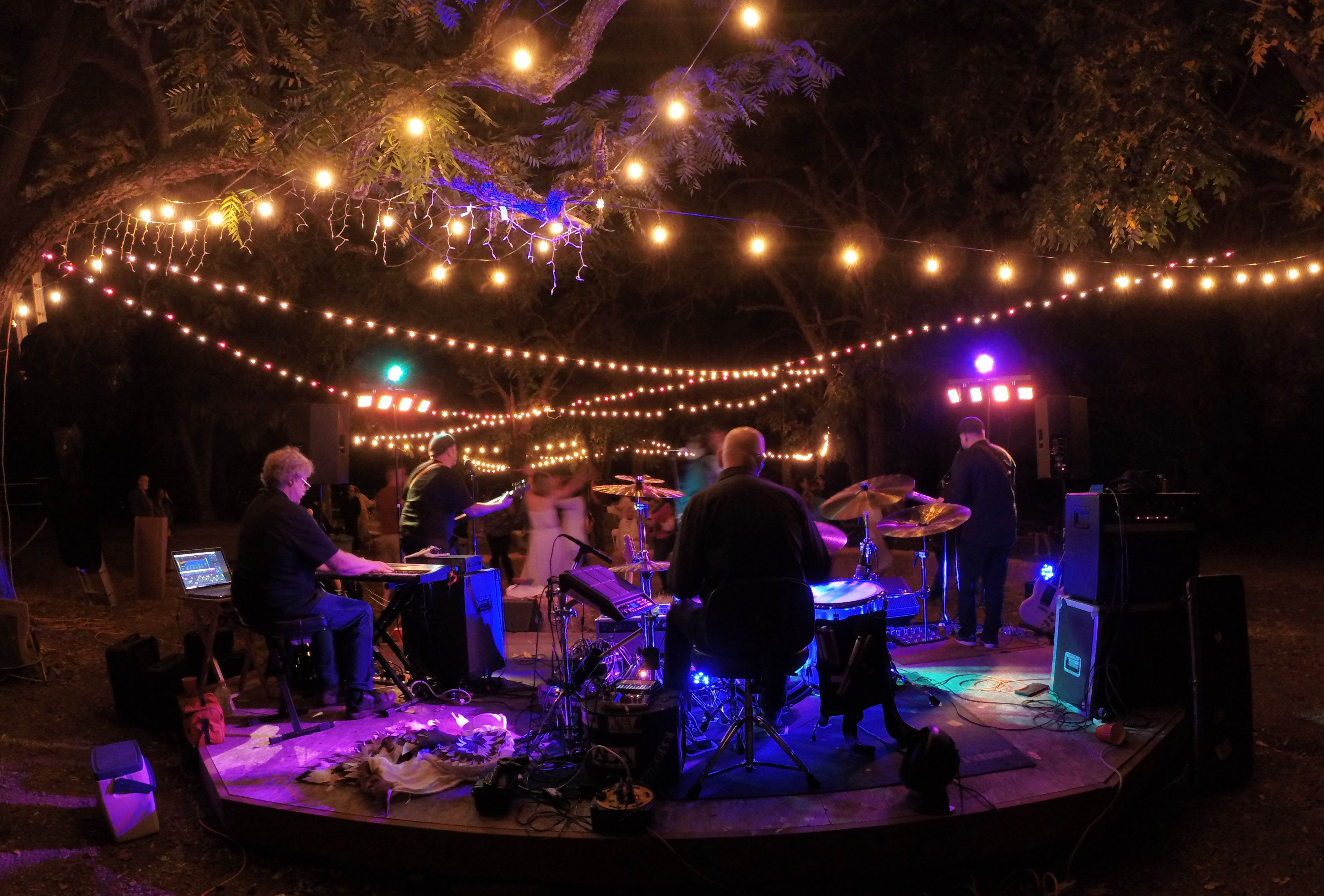 "After seeing 8 Track Massacre perform at a friend's birthday party, I knew this band would be perfect for my 30th high school reunion! From the beginning, Bill and the band were involved with every detail; they even created an event poster for our reunion. Their upbeat energy and fun music kept us on the dance floor all night begging for "one more song!" 8 Track Massacre is a must have for your next big event! - Robyn - Yuba City, Ca.
"Amazing group of guys, fun and easy going and incredibly professional!! I first saw 8 Track Massacre play at a fabulous wedding I had the opportunity to photograph and I have to say, the energy was incredible! I don't know why more couples don't hire bands for their wedding, specifically this band. Who doesn't like 80's music right? I had a blast photographing this wedding because the energy of the people on the dance floor was amazing!  The photo opportunities were endless. They are full-service, too, making announcements and transitions seamless with other music. As a wedding photographer, I highly recommend them." Andrea Bucheli- Bucheli Photography, Sacramento, Ca.